Products
OC1 Four channel DCC occupancy detector.

In the Works
This section gives you a glimpse of what we're working on. There is no guarantee when, if ever, these possible products will become available, what they will cost, and what their specifications may eventually be. Click on the images for more information.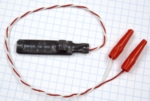 DCC protocol sniffer.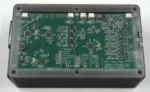 MorBus and DCC controller with ethernet interface.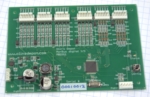 MorBus digital I/O board.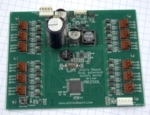 MorBus dual-solenoid switch machine driver.